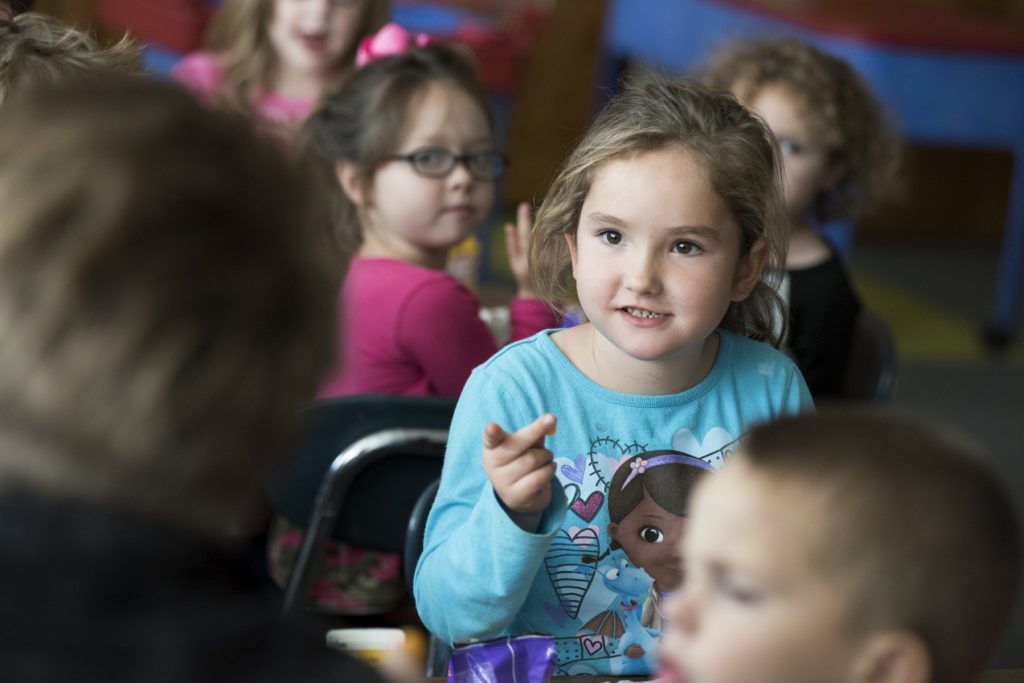 Birth through age five is the most critical time for brain development. During these early years, genes interact with experience, providing a foundation for all future learning, behavior, and health.
High-quality early learning experiences provide supportive environments that encourage children to safely explore, play, and learn.
Using developmentally appropriate practice, high-quality programs provide a foundation for school readiness. At each age, early childhood educators provide materials and learning experiences to support a child's physical, social-emotional, cognitive, and language development.
How to Recognize High-Quality Programs:
Supportive Relationships between children, teachers, and families
Safety, Health, and Nutrition are reinforced throughout the facility and among staff and children
Dedicated Staff and Teachers with early childhood certifications and degrees that engage with children individually to enhance learning
Curriculum with age-appropriate experiences to support learning and skills through exploration, experimentation, and play
Ongoing Assessments of the progress that children make in all areas of development, including cognitive skills, language, reading, social-emotional, and physical
Family Engagement that encourages participation in the program and opportunities to reinforce learning at home
Want to know more? The National Association for the Education of Young Children has resources and articles on what to look for in high-quality child care programs for infants, toddlers, pre-kindergarten children, and beyond.
Paths to QUALITY™: Indiana's Quality Rating System: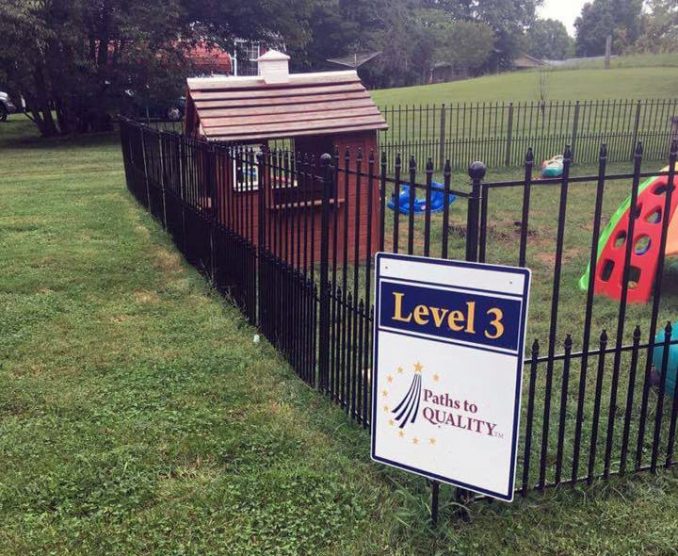 In Indiana, providers participate in Paths to QUALITY™, a rating system for early child care and education programs. Families can look for the Paths to QUALITY™ sign or decal to determine what quality level (1-4) a provider has achieved. Each level builds on the previous one, resulting in higher quality at each stage:
Level 1: Meets the health and safety needs of children
Level 2: Provides an environment that supports children's development and learning
Level 3: Uses a planned curriculum to guide child development and prepare children for kindergarten
Level 4: Has achieved the highest indicator of quality, national accreditation
A high-quality program is defined as a Level 3 or Level 4 on thePaths to QUALITY™ scale. To view programs by Paths to QUALITY™ Level, visit https://www.in.gov/fssa/childcarefinder/.