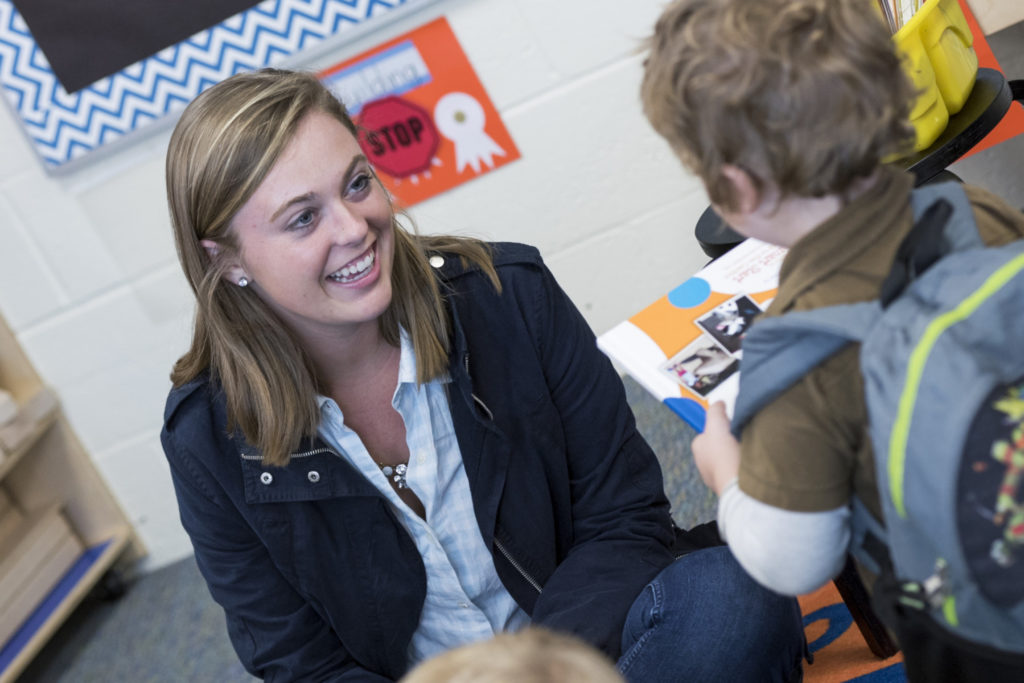 Are you interested in becoming a child care provider?
The Indiana Family and Social Services Administration has helpful information about the process for becoming a licensed family child care home, licensed child care center, or a registered child care ministry.
Do you need help getting started?
Contact your local child care resource and referral agency. Child care providers can receive professional development in early care and education, assistance with starting the business of a family child care home, training on Indiana state licensing requirements, and recommendations for operating a quality child care program.
Monroe County's child care resource and referral agency is Chances and Services for Youth (CASY).
Contact Information:
Phone: (812) 232-3952
Toll-Free: (800) 886-3952
Fax: (812) 232-1731
Website: http://www.casyonline.org
Office Hours: Monday through Friday, 9:00 a.m. – 5:00 p.m.
Are you looking for business permit information for your child care site to operate in Bloomington?
In 2018, the Indiana General Assembly passed Indiana Public Law 25-2018, (H .E.A. 1073; effective July 1, 2018), which requires a child care provider to provide documentation from the county, city, or town that: (1) the child care provider meets all requirements of any applicable local ordinances; or (2) a business permit or license is not required by a local ordinance. At this time, the City of Bloomington does not require child care providers to have a business license or permit to operate within the city. You can find this documentation on the City of Bloomington website at: https://bloomington.in.gov/business/licenses
Are you looking for funding to grow your capacity to serve more children or help with quality improvements?
Early Learning Indiana offers quality expansion grants and sustainability skills programs that may be able to help you grow.
Do you need local data to assist with grant writing?
The Early Learning Advisory Committee (ELAC) monitors key indicators to track Indiana's state and county-level progress to make early childhood education high quality, accessible, and affordable.
Do you have other questions?
Let us help! Monroe Smart Start is your local resource for supporting educators, families, and community members to advance early learning in Monroe County. We promote early childhood education through access to high-quality early learning experiences, professional development for educators, family engagement, community partnerships, early learning advocacy, and On My Way Pre-K enrollment support. We can help answer questions and make referrals for additional resources. Contact us today!