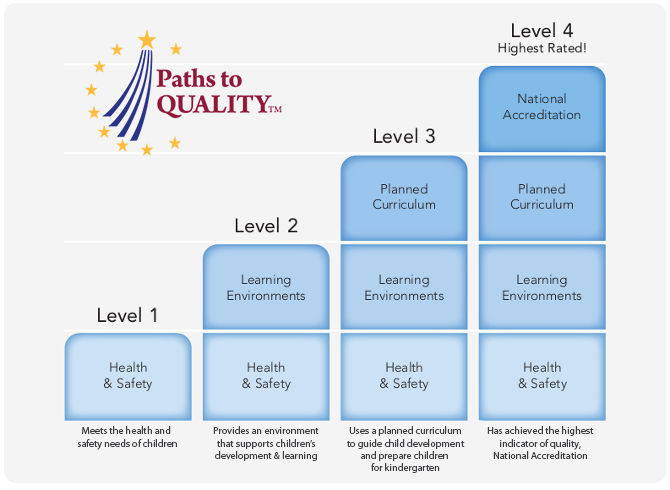 Paths to QUALITY™ is Indiana's voluntary, statewide rating system for early care and education programs. It is a free resource to help families make informed decisions and to help early care and education providers improve the quality of their programs.
As programs advance levels, providers demonstrate significant quality improvements that support health and safety, learning environments, planned curriculum, and national accreditation.
Providers start at Level 1 and work their way towards national accreditation at the highest level, Level 4. All programs participating in Paths to QUALITY™ are visited annually to verify the level of care and education they are providing and receive coaching and incentives as they advance through the levels.
To learn more or find a provider's quality level, visit: https://www.in.gov/fssa/childcarefinder/