Additional Family Resources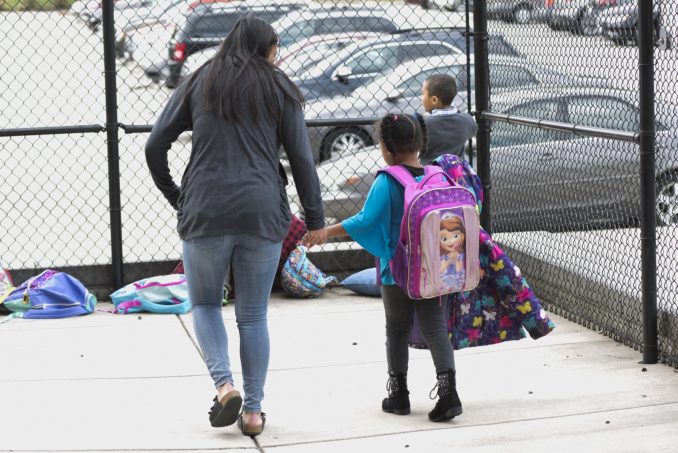 In addition to Monroe Smart Start's On My Way Pre-K, Let's Read and kindergarten readiness materials, families can also find many other helpful and educational materials here to help your child prepare for success in school and in life.
Born Learning
From the very first moments of life, the love and attention shared with baby will lay the groundwork for later learning. United Way of Monroe County's Born Learning initiative helps parents, caregivers, and our community to support positive early childhood development. Born Learning provides easy research-based ways to turn everyday moments into fun learning opportunities for young children.
Download free Born Learning materials.
Born Learning Play Path at the Clear Creek Trail
Located at the That Road trailhead, The Born Learning Play Path features ten fun outdoor games to help adults and young children explore and learn together. The Born Learning Play Path offers activities that build language and cognitive skills fundamental to a child's success in school and in life.
View more information and see the map of the Born Learning Play Path.
Little Free Libraries in Monroe County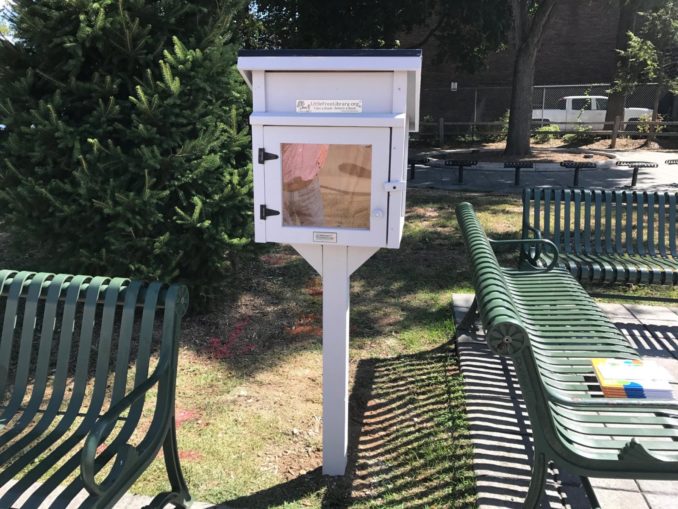 Little Free Libraries are book-sharing boxes that serve as a catalyst to improve reading motivation and deepen community connectedness. These little libraries can found in locations across the county. Books are enclosed for anyone to take and enjoy. Feel free to borrow a book or donate one to the libraries for someone else to enjoy.
Visit People's Park to see one of the Little Free Libraries built by Community Foundation volunteers during the 2017 Ivy Tech O'Bannon Institute Day of Service.
ZERO TO THREE
ZERO TO THREE is a national nonprofit that informs, trains and supports professionals, policymakers, and parents in their efforts to improve the lives of infants and toddlers. This organization helps babies and toddlers get a strong start in life by supporting parents with practical resources that help them connect more positively, deeply and continuously with their children.
View ZERO TO THREE parent resources.
Text4Baby
Get FREE messages each week on your cell phone to help you through your pregnancy and your baby's first year. Messages relate to health and safety, playing with your baby and encouraging his/her development. To sign up, text "baby" to 51141 or Envia BEBE al 511411 para Español. Text4baby is an educational program of the National Healthy Mothers, Healthy Babies Coalition.
Vroom
An initiative of the Bezos Family Foundation (BFF), Vroom delivers free, easy-to-use learning tips for children 5 and under to your phone. Available in English and Spanish, Vroom has 1000+ tips to turn everyday moments with your child into brain-building moments.
Bloom Bright
Bloom Bright is a free, family-focused texting program that delivers fun and engaging ideas for learning with your child– age birth to five! Participating families receive regular text messages with simple ways to support early learning at home and foster positive relationships with early childhood educators. Bloom Bright is a service of Early Learning Indiana's Partnerships for Early Learners and is presented by PNC Bank.
Brighter Futures Indiana
Brighter Futures Indiana is a new website and resource for Indiana families to support a child's learning at home and in child care. Families can find learning ideas (ages birth to five), information on developmental milestones, and useful blog posts (book ideas, potty-training, crawling, and more). Families can also search for child care, learn about financial assistance, Paths to QUALITY, and what makes a high-quality child care site.
Brighter Futures Indiana is brought to Hoosiers through a partnership with the Indiana FSSA Office of Early Childhood and Out-of-School Learning and Early Learning Indiana, with additional support from the Lilly Endowment, Inc.